About Villa Riviera Vacation Rentals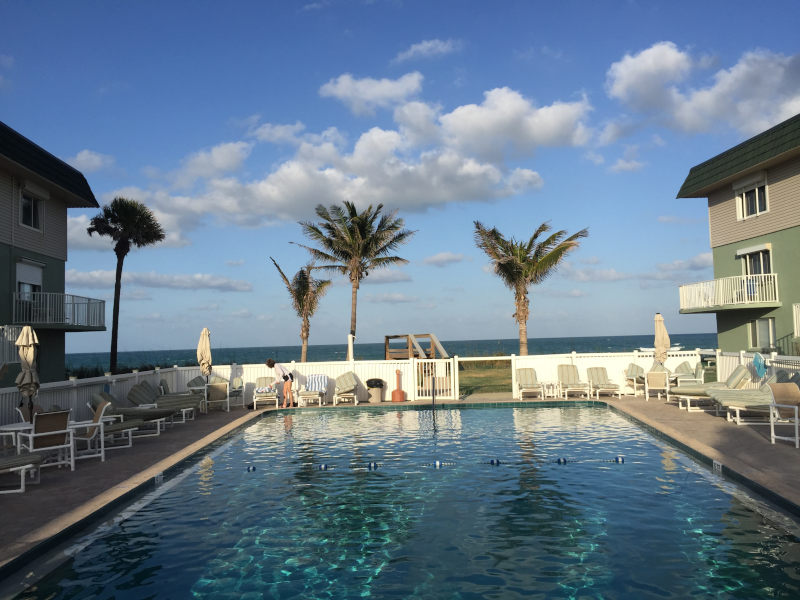 Imagine yourself sitting on a beautiful beach, a warm tropical breeze flowing through your hair, sand between your toes, the sound of waves crashing on the shoreline, sun kissed skin, all while making beautiful memories.
Relax and unwind on our private, oceanfront property located on ~3 acres on the Atlantic Coast of Melbourne, Florida. Our unique property includes less than 30 privately owned, fully furnished and individually decorated Villas all with ocean views, private entrances and patios and/or balconies.
Our top amenities include:
Large heated year-round pool 1,200 sq. ft./111 m2 with 8 ft./2.4 m depth
Complimentary high speed WiFi and cable
Laundry facilities on premise
Free parking
Property Management team on-site
Our Villas are 1,200 sq. ft. /111 m2 and offer 2-bedrooms with 2 full bathrooms.
Guests can select from three different options:
Oceanfront Ground Level
Oceanfront 2nd + 3rd Level (above ground level)
Oceanview/Poolview with Private Garage (2-story)
No elevators, high rises, crowded lobby spaces - you will love the convenience and exclusiveness of our property!